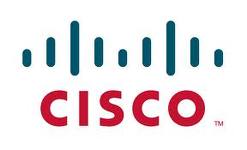 Gostei muito da abordagem da política de governo corporativo da Cisco e partilho-a com os seguidores do meu blog, pois considero-a um exemplo a seguir.
"Cisco's corporate governance policies are designed to facilitate ethical conduct and compliance with NASDAQ listing requirements and applicable laws. Our Board is predominantly composed of independent Directors, who meet regularly. All members of the Board's Audit, Compensation, and Nomination/Governance Committees are independent Directors. Responsibility for oversight of Cisco's operational and financial processes l
ies with the internal audit function, which reports on a regular basis to the Audit Committee.
Cisco's Code of Business Conduct sets forth the ethical principles that guide employees in their day-to-day activities. Our Ethics Office investigates reports of Code violations and any other breaches of Cisco policies (see Business Ethics)."
Saiba mais no site de Corporate Governance: http://investor.cisco.com/governance.cfm