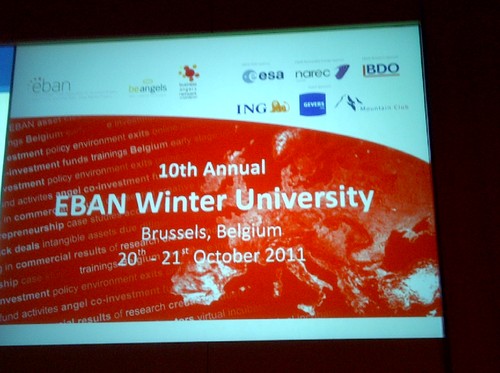 It is happening today the 10th EBAN Winter University, in Brussels. Portugal is being represented by FNABA and EBAN Board Members: Francisco Banha, Paulo Andrez and Ricardo Luz.
EBAN is the only pan-European representative for the early stage investor community, gathering more than 120 member organizations from 27 countries, including federations of business angel networks, angel networks and early stage venture capital funds.
Through direct and indirect membership, EBAN reaches out to 300 groups, 20.000 angels and 40.000 entrepreneurs.